Welcome to the Alyson M. Giardini, LMFT Secure Client Area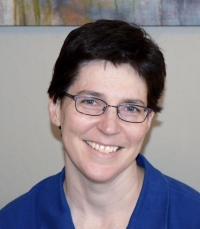 Hello,

If you are ready to make an appointment, please check my schedule first before registering for a client portal. I do not have very many openings at the moment, and I want you to be sure I have the availability you need. If you see an open time that will work for you, go ahead and register for an account and follow the prompts. If you would like to be added to my waiting list for specific times, then register and send me a secure message with that information.

***Please note, my Bay Area Practice is on hold for the time being. I may have availability in my Yuba County Office or via telemedicine with insurance options available there. Please verify that your insurance covers telehealth if you will be using it. Ask them to specify video and/or telephone. ********

When you register, you will be able to review two documents required by law that will take about 10 minutes, followed by an opportunity to fill out some registration information and a WHODAS assessment from your client portal dash board. You will also be asked to keep a payment card on file for copays and any late cancellation fees that are incurred.

You will then be able to schedule the appointment at your convenience. The fee will populate at my full private pay fee by default and will be adjusted after we meet and discuss the particulars of your insurance plan.

If you prefer to schedule by phone or would simply like to speak with me before deciding to make an appointment, I am happy to accommodate that request also. Just send me an email or leave me a voicemail with your availability and prefered method of contact.

I look forward to speaking with you soon!
Log in to the secure portal. If you have not received an email with a username, please Register.